Hello beautiful readers! I (Yvonne) have missed you all so very much and I would like to apologize for my hiatus. I've started my first semester of Grad school and between that and my full time job I've been so busy that I haven't been able to blog! MYLifestyleMude is my baby and I can't let it go. But I'm back so be paitent with me! I promise not to leave you guys hanging for so long! xoxo
So in the midst of my hectic schedule, I have been keeping up with Fashion Week! Have any of you guys been able to attend?? My favorite celebrity divas have been killing it front row during the shows! Check out my favorite ladies showing us how to dress properly for Fashion Week!!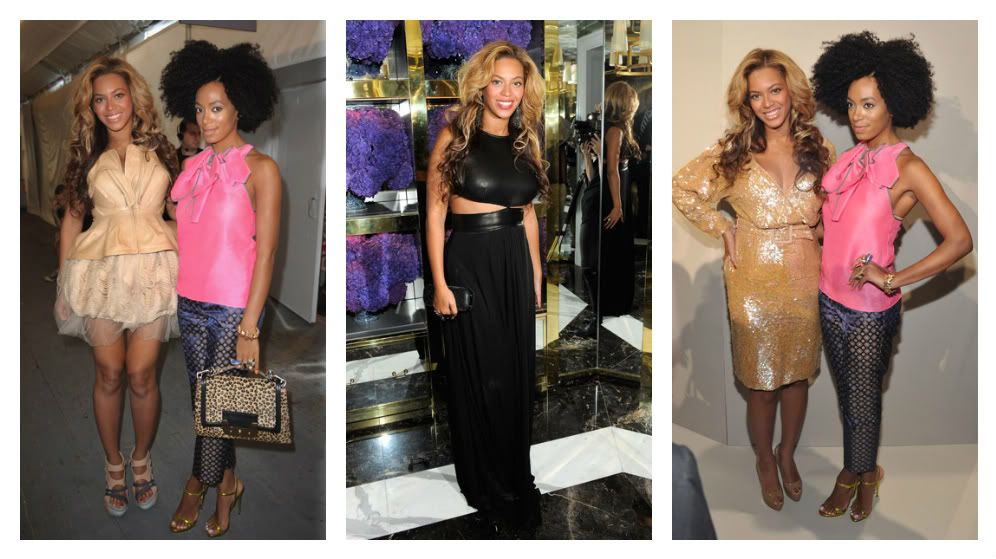 Beyonce and Solange were spotted attending Vera Wang and Rodarte shows. I love Bey's tulle skirt and Solange's pink bow top and printed tailored pants. Bey also looked amazing in her Michael Kors black maxi dress with cut-out sides and a leather top she wore to the grand opening of Tory Burch's flagship store. That pregnancy glow is showing!