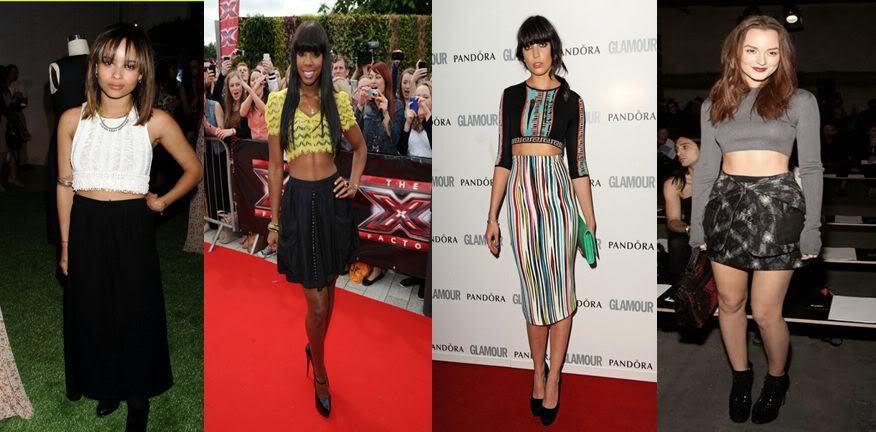 Wearing a sexy cropped top shirt is so edgy and only meant for that fearless fashionista! Is it easy to pull off? Sure, if you've been doing your crunches and keeping your body tight!
So Ladies, if you dare to bare I've rounded up some cute cropped tops in various styles and colors!
What do you ladies think?