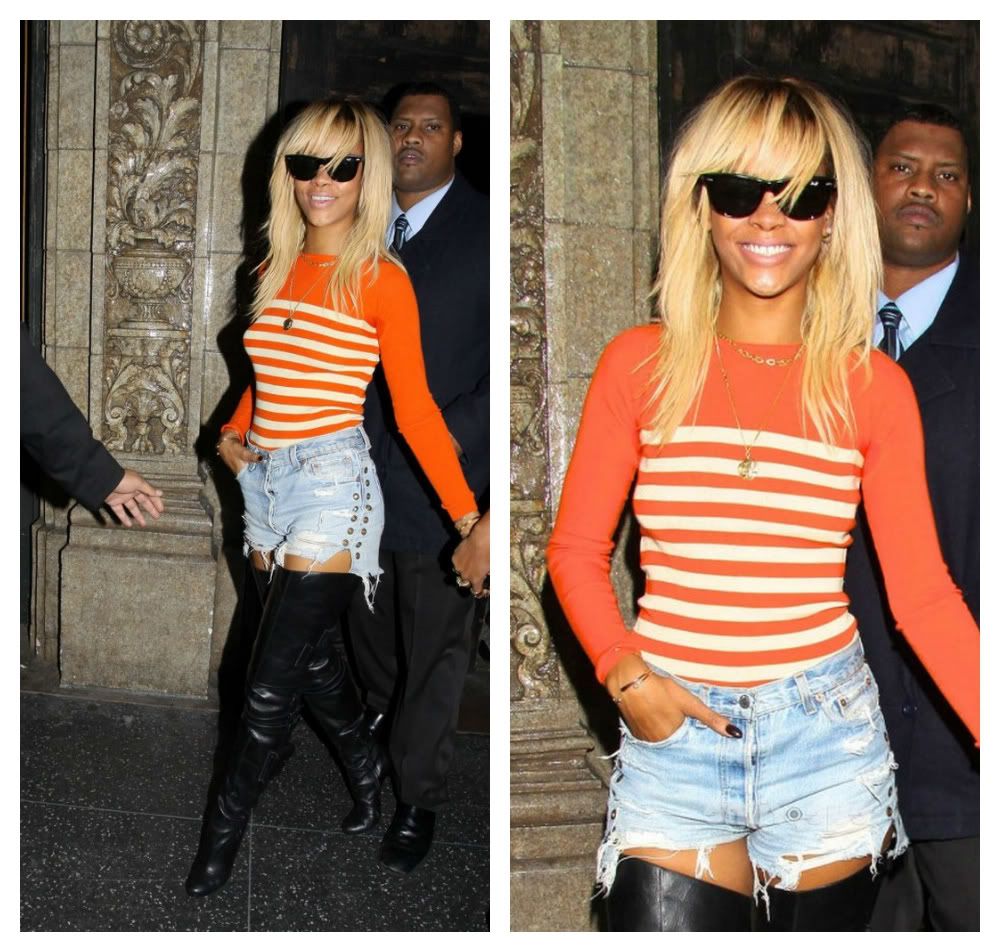 Thug Life (

sarcasm

) chick Rihanna was spotted all over L.A. rocking a new blonde 'do apparently for a photo shoot she was with ELLE magazine.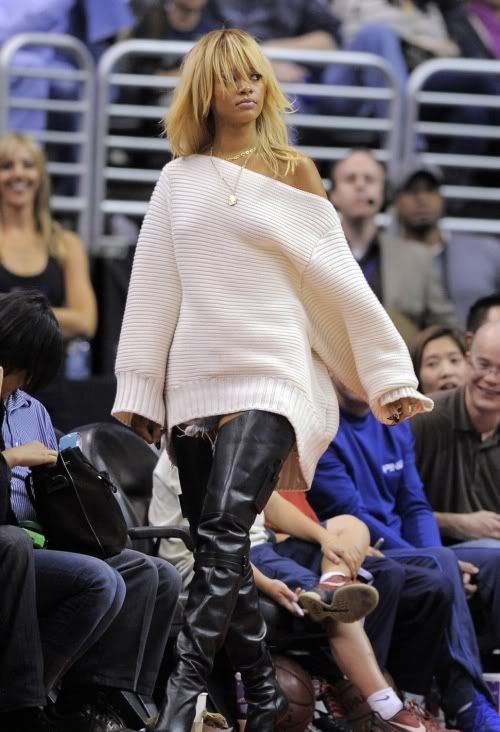 Those boots tho! Fierce!!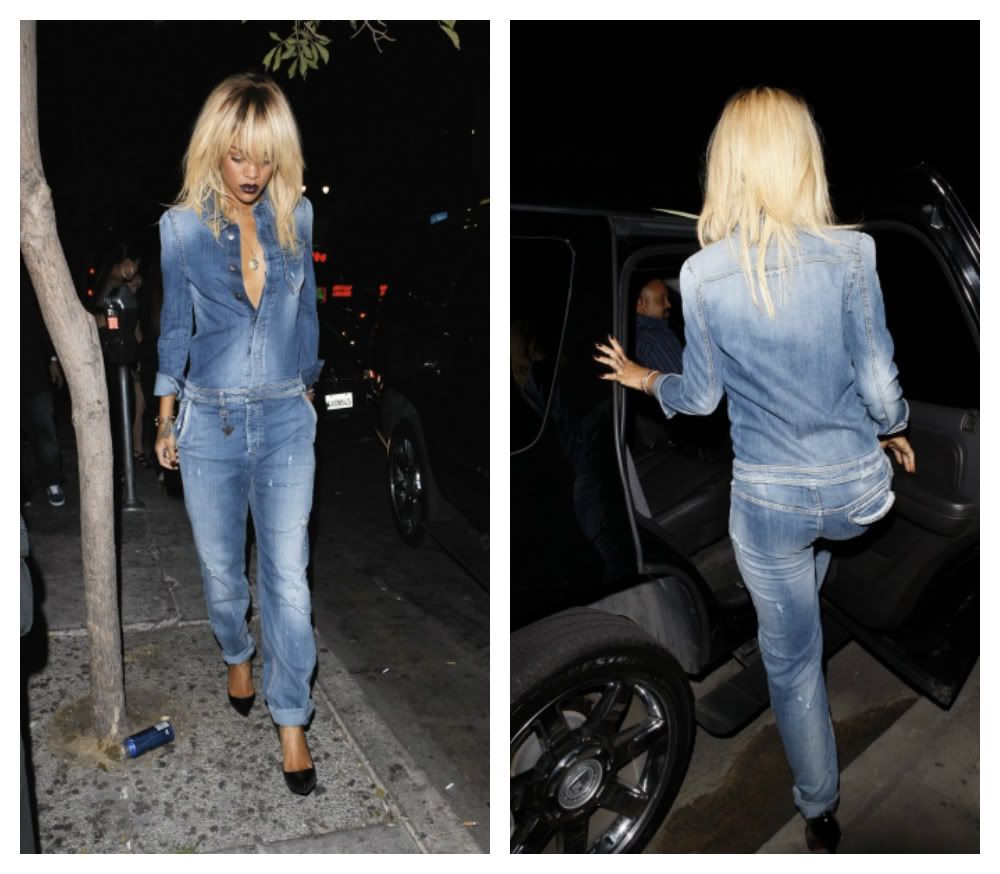 RiRi's rocking a denim jumpsuit, dark lips, and Loubs.
hmm she's always changing up her look..
Do we love the blonde?? I'll take it...I hated that red!