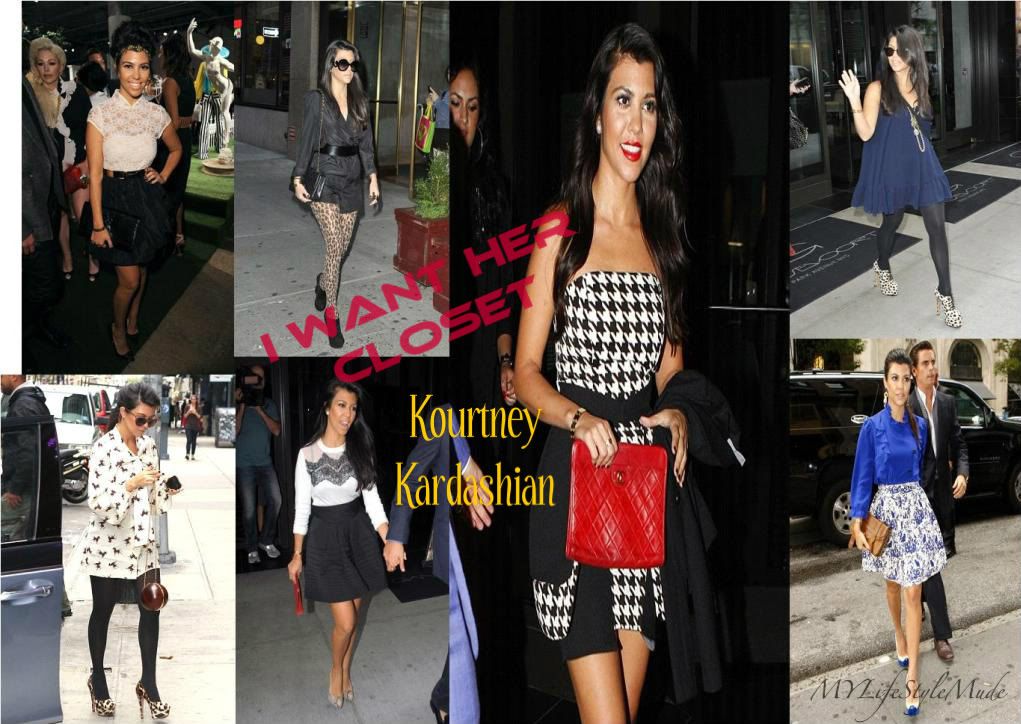 Stylist or no stylist, this girl Kourtney Kardashian NEVER upsets me. Who wouldn't want to exchange closets with her? From her leopard print tights, to her houndstooth dress and red Chanel bag, and Prada leopard print fur platform pumps, her style is sick!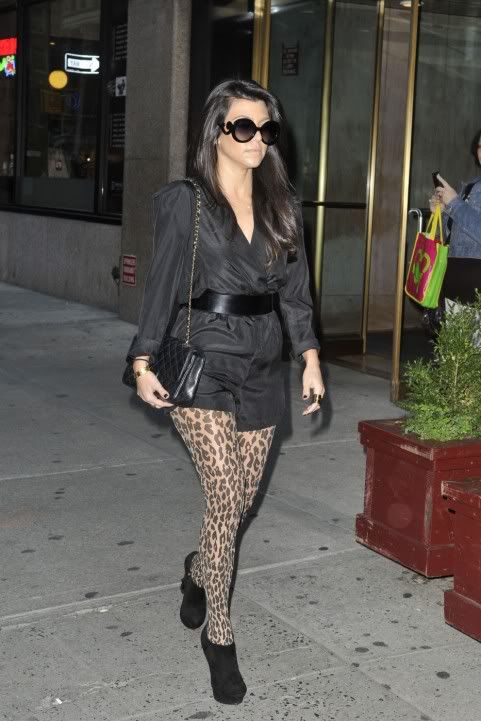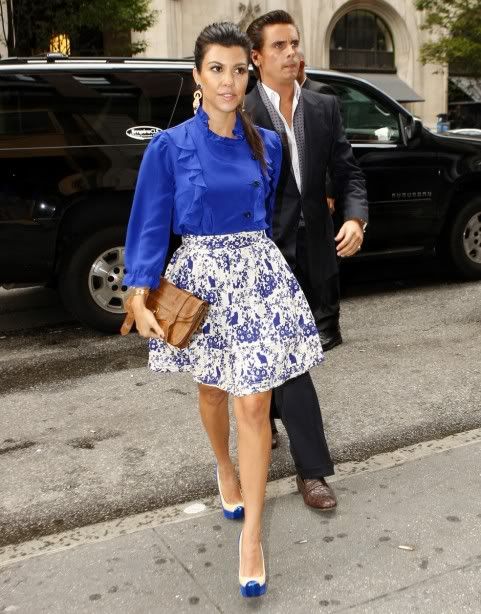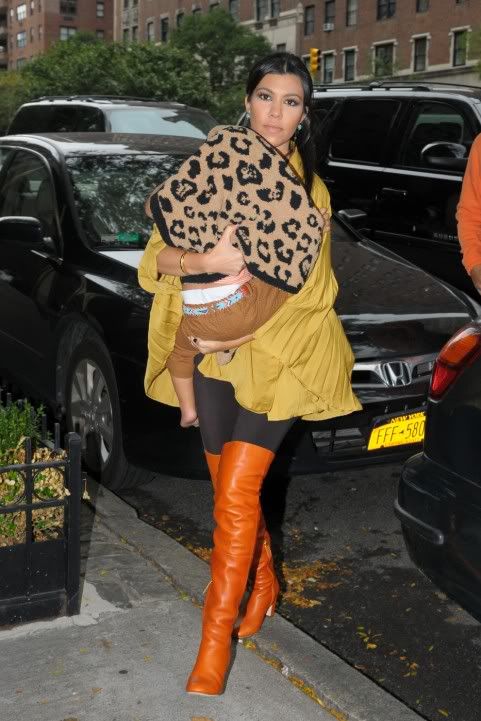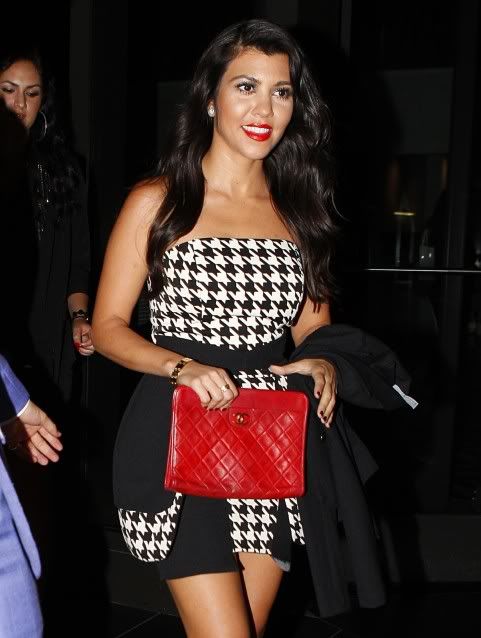 Love love love it!!!
What do you guys think about her style? I hate to compare but would you rather raid her closet or sister Kim's?