Earlier this week, I'm sitting at home flipping through this month's Vogue, admiring this beautiful photo shoot of Adele. And with the Grammy's wrapping up, it makes perfect sense for her to be on the cover for this month. But I've realized over time, it seems like celebrities, actors/actresses and music artists are all over magazine covers and ad campaigns.
Adele, Vogue 2012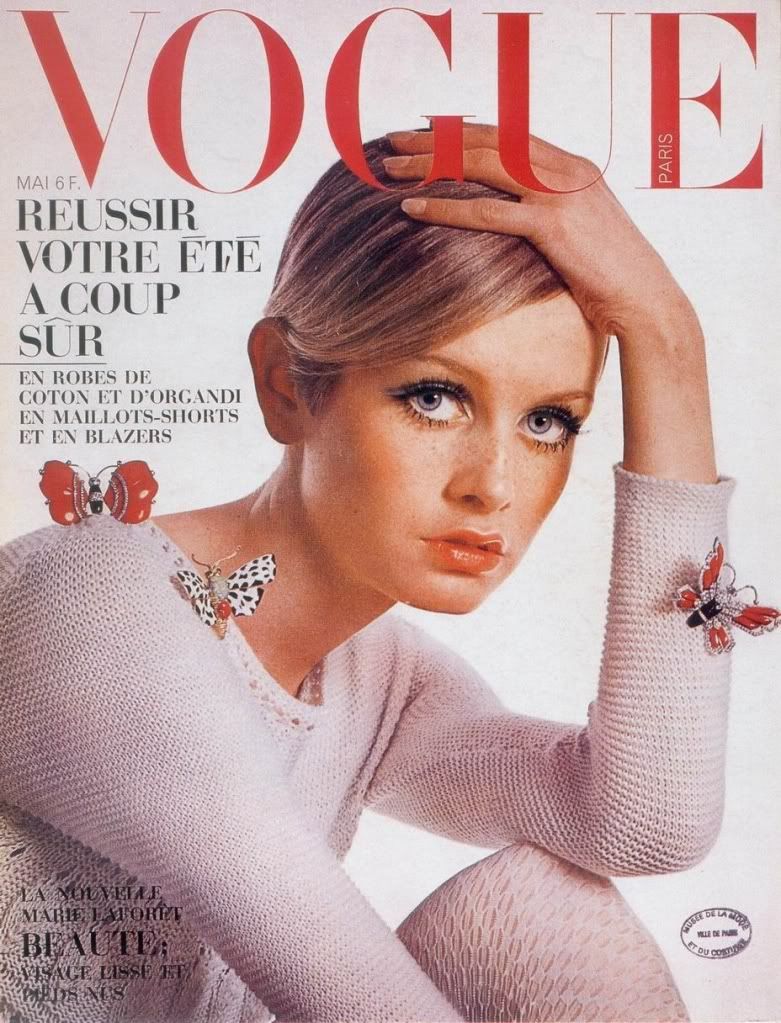 Twiggy, Vogue 1967
If you look at all of the magazines you're currently subscribing to; Marie Claire, Glamour, Cosmo, etc, majority of them have a celebrity cover. There used to be a time when the supermodels of the world were covering those same magazines.
Alec Weck, Elle 1997
Over the years, luxury brands like Gucci, Dior, and Chanel, have sought out celebrity women to be ambassadors for their collections. Rihanna and Emporio Armani have paired up for a lingerie line and also a clothing line in which she is also taking part in some of the designing. Solange Knowles just landed a modeling contract with Next Model Management and was spotted all over the runways of Milan Fashion Week. And Sofia Vergara is this year's new Cover Girl.
Sofia Vergara, CoverGirl
From my understanding, it seemed like landing a job with a major brand or ending up on somebody's magazine cover was the ultimate goal for models.
So my question is this, what does this mean for models?. Do you think these companies are using celebrities because they believe it will help them sell more? Do you think celebrities are hired because they look more like the average person compared to super models with itty-bitty waistlines? Is this making it harder for models to find jobs? Comment and let me know what you think.
{photos courtesy of

S2s magazine, fashionbomb, klothezminded, backseatcuddler.com, fashionmodel.mtx5.com, popcrunch}