Swimsuit shopping is probably, no DEFINITELY, my least favorite thing to do. It's just so much. I can never find the right fit or I don't like what's available in stores so I resort to online shopping just to find ill fitting swimsuits that I just end up sending right back. I'm sure that most of you MYLM readers feel my pain. But no worries, MYLM has got you covered. Here are a few tips on finding the perfect swimsuit for your body type for this season.
Athletic
Finding a swimsuit that will create curves is essential for the athletic body type. Try finding a top the will add some volume. A bust-enhancing top like this one with ruffles will create the perfect amount of cleavage.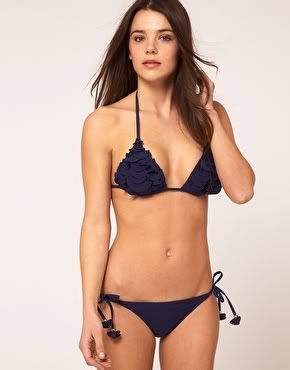 Pear shaped
If you are a little bigger on the bottom, separates are you friend. Try to find a printed top if you are purchasing a bikini and a solid bottom. This brings the attention to the top of your body. Also, if you are more of a one-piece kind of girl, look for something with more detail at the top.
Full Bust
If you are top heavy, I have one word for you under wire! This is essential in a swimsuit so that you have as much support as possible. An alternative to underwire bikini tops would be to look for top with thicker straps or a one piece with a plunging neckline, a nice v shape.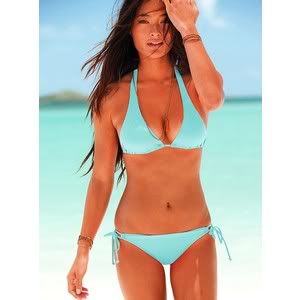 Curvy/Full figured
For all of my curvy girls look for a swimsuit that really shows off your shape. A Deep plunge or a high waist bikini, which is a swimsuit trend for this season, is very flattering on your shape.