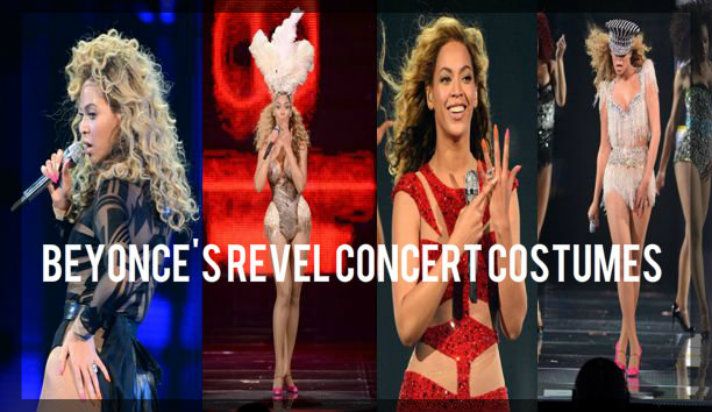 Okay, anyone who knows me very well or even follows this blog closely would know how much I LOVE BEYONCE!!! I tried my darnest to cop tickets to her SOLD OUT show at the Revel Resort in Atlantic City...but FAILED. Sigh, luckily I've seen her perform more than once so I wasn't that bummed. But from what I've been seeing and hearing, her comeback show at the Revel Resort was one like no other. I saw a clip of her rendition of "I Will Always Love You" in tribute to Whitney Houston, Speechless!!!!!

Check out the slide show of her costumes!

She clearly took a lot of inspiration from Vegas Showgirls. She sparkled across the stage in over 500,000 Swarovski crystals to a plethora of feathers, all of which accentuated her post-baby body. Fierce!
Clips from her performances! (you can mute the music on our playlist below)

She performs the opening of 'I Will Always Love You'... Don't mind the stans yelling in the background.
Beyonce performing 'Get Me Bodied'

'Countdown'


Which one of you guys got to see her perform at Revel?? Wait, on second thought, don't rub it in! Lol! Next show I'm in there front row!!! Beyonce we're glad to have you back!!!!