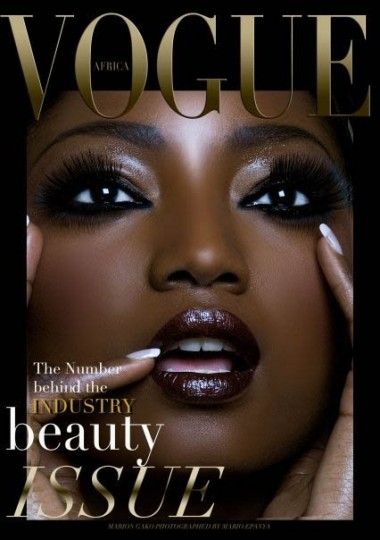 These beautiful cover shots were taken by Paris based photographer
Mario Epanya.
His vision, Vogue Africa, does not yet exist. Why not? We have Vogue Nippon, Vogue India, and even Vogue Australia but nothing to represent the beautiful continent full of so much culture and diversity,
Africa
. It only makes sense to have a magazine to showcase the continents
fierce
fashion trends, diversity, and creativity.
I believe a Vogue Africa will be well received, it will certainly bring light to the creativity and beauty that lives and breathes within. What do you guys think?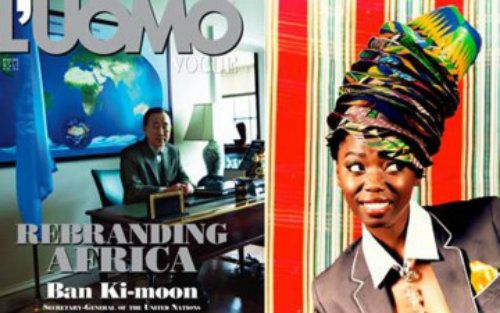 UPDATE:
The May issue of
L'Uomo Vogue
is entirely dedicated to
Africa
, an installment editor-in-chief Franca Sozzani entitled "Rebranding Africa." Even tho I would have preferred to see an African model grace it's cover instead of UN Secretary General Ban Ki-Moon, the issue plans to show how Africa is a continent that is moving and developing. Inside you'll see positive images of Presidents, First Ladies, and Queens, but also artists, writers, musicians, designers and models who will aid in revitalizing Africa's image.
"Only showing its positive side we can change the perception of collective imageries and make it attractive for the production not only of fuel but also of fashion, cinema and tourism".
The May-June issue of L'Uomo Vogue is on newsstands NOW in Milan.